Gain Powerful Insights
Over 100,000 Coaches and Players from all over the world trust SPT to give them the most powerful insights to unlock their true performance potential.
View Products
Level Up Your Performance
Minimise injuries and optimise performance by monitoring player workloads. Identify top performers in key performance metrics. Analyse where players are positioning themselves using heat maps.
View Demo
Track My Team
The ultimate pack for unmatched team performance tracking.
- SPT 2 Pack
- Charge Dock
- Heart Rate Pack
- Vests
+
- Demo GameTraka
- Team Pricing Quote
Buy Now
Track Myself
Everything you need to gain insights and level up your performance.
- SPT 2 Pack
- Heart Rate Pack
- Vests
- Charge Dock
+
- Demo GameTraka
Buy Now
6018

Total teams worldwide

1668180

Total performances worlwide

104543

Total users worlwide
Designed by Players, for Players
While being the smallest team unit available, SPT's GPS device handles the rigors of contact sport. The complex data it records is then translated into meaningful and insightful information through the SPT GameTraka software, so you can get back to what you do best – getting the most out of your program and athletes.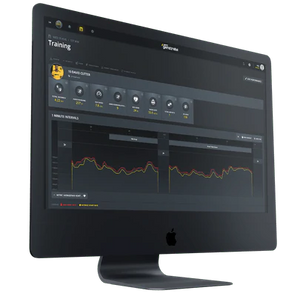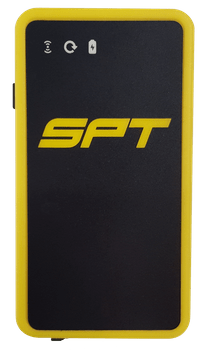 Want to see what all the hype is about?
Demo SPT's powerful GameTraka GPS analytics platform.
We are really enjoying the SPT platform and data because it gives us the data we need, not the 50 other metrics we don't. Plus players actually understand the data. Creating custom high speed running zones has also been huge for our program.
SPT GPS has made us a better football team by providing pivotal data when tracking training load of our football athletes.  It brings important data every day on our athletes' performance that is unique to our program.
The biggest reasons that we purchased SPT were: 1.Safety of our players - this has always been our #1 Priority: SPT helps us monitor everyone during hot days as well as making sure that we aren't working them too hard so they don't get as many injuries. 
2. So we can compare to what these guys will be doing in college: A lot of our players will get to the next level, so we want to make sure that we are preparing them the best we can to help them excel at the next level. 
3. Efficiency: We wanted to get smarter with what we were demanding of our players in games and practice to ensure we are getting the best results on Friday nights. 
4. Consistency of demands: We want to make sure that we are training throughout the week for what the demands of the game are. With SPT we can now make educated adjustments throughout the week to noticeably increase our efficiency
The SPT device gives us a lot of reliable and valuable data. We can look at total sprint values and have an idea on how to mould and shape our conditioning for the future.
The response from our student athletes was immediate. As soon as the conditioning group was finished, they all wanted to know their work output, distance and who sprinted the fastest. There is no more hiding behind "effort" because we will now be able to calculate effort. Maximizing effort is key to athletic success. Utilizing SPT will allow us to identify specific players' work volume and how it may affect their work output. If a player work output peaks at the wrong time or is miss calculated, this could lead to injury.