Blog
Derry City Sport Analyst, Seamus McCallion, Shares His Top 3 GameTraka Metrics and How He Uses Them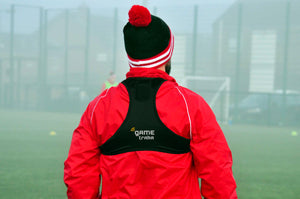 Derry City have been leading the way in Ireland's data revolution over the years and the club use the SPT tracking system to monitor performance. Their sports analyst, Seamus McCallion, heads the club's performance analysis, allowing managers and staff to do their jobs much more efficiently by utilising the data and insights gained from the GPS devices.
"It's a massive part of the game. Derry has been the most proactive club in the League of Ireland I think it's fair to say. We've been proactive with performance analysis and are probably one of the most advanced clubs for analysis in this league" explains Seamus.
Focusing on SPT's GameTraka software used to improve training practices at Derry City, Seamus provides a fascinating insight into the metrics the club uses to improve performance and team conditioning.
Seamus' Top 3 GameTraka Metrics are:
Distance 
Hard running
Sprint efforts. 
Whilst McCallion and the club still look at and monitor the rest of the data produced, these are the metrics that are a focus for them. They use these metrics for their player workload sheets to monitor the acute/chronic loads which reduce the chance of injury and maximise performance.
"We monitor distance so that we replicate match like distances in training. We also use it to profile players, for example with player recruitment, we are able to assess if players can cover necessary distances for the style of play in those positions."
"With aerobic fitness being a key factor for success in football, we use our SPT devices to gain insights in to our total weekly running loads and be sure that we don't see any significant spikes or drops in total workloads."
"Hard Running can have big implications in terms of injury risk and performance output for our players. We know that if we are smart about the players' exposure to high speed running, the likely hood of soft-tissue injuries occurring decreases. Coupled with this benefit we do our best to expose the players to high speed running loads during training to make sure they are well prepped for the demands of match day."
"We look at and use Sprint Efforts in a very similar way to Hard Running. With the SPT devices, we can keep accurate totals of sprint efforts throughout the training week and by regularly exposing the players to high intensity efforts like in warm ups, training drills and conditioning drills, we can be sure that they are ready to undertake the intensity of match day."
The use of performance stats has become a huge part of the modern game and Seamus explains that for many clubs, "it's all about progression and staying ahead of the game but it's about affordability too."
SPT provides an all-inclusive tracking system, allowing unlimited access to its GameTraka analysis software without any on-going or hidden subscription fees.
Click here to learn more about SPT GPS tracking and what it can do for you and your club.