Blog
Finding Motivation after COVID-19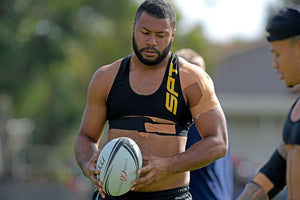 The 'curve' is starting to flatten and with it, the health precaution restrictions have begun to ease. The luxury of training with our teammates is now on offer and it can feel overwhelming to get back out on the field.
As humans, change can be confronting but we always manage to adapt to our new circumstances. When the restrictions first came into play, we had to adapt to training individually and apart from one another. Now change is here again, and suddenly the eyes of our teammates and coach are back on us.
A few key points to note before stepping back onto the field again:
1: Everyone is in the same boat:

Use this as a comforting thought that not only you but all of your teammates are going through the same experience.
Think of this step as an exciting new beginning. We have the chance to better our skills and compete alongside our teammates again, which drives back up our competitive spirit and makes us strive to be a better player.
2: Set new goals to achieve:

It is an exciting time to create new goals for yourself. Involve your coach and make sure you get a good idea of what the coach is expecting from you now and moving forward for when the season starts back up.
Your coach can help you develop and execute training drills to improve your skills, conditioning and fitness to ensure that you achieve you performance goals and are ready for the season's return.
Keep yourself accountable through your goals and training benchmarks so that you don't under perform at training.

3: Facilitate scrimmage matches:

If you are unable to get back to organised sport within your club, start up a group chat to organize scrimmage matches.
Scrimmage matches will keep the competition alive and keep your skills sharp.
A scrimmage match once a week can keep your routine as a player and help you fall back into what a 'season' would feel like.
This will not only keep you fit, but help you to be fighting fit when the season returns in 2021.
Click here to learn more about SPT athlete tracking technology.