Podcast
SPT Half Time Talk Podcast EP #8: Daniel Costi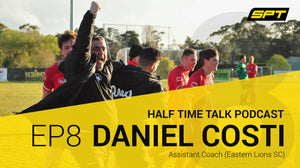 The Eastern Lions Soccer Club had an incredible season, fighting hard against some tough opposition throughout. It all came to a head for Daniel Costi, the Assistant Coach, when the Lions locked in promotion to the top flight competition next season.
We spoke to Daniel about his journey as a coach and the ways in which he has seen soccer GPS technology make real changes in teams.
Listen to the episode below:
Click here to chat to our team about integrating GPS tracking at your club.