Blog
Webinar: Remote Training with GameTraka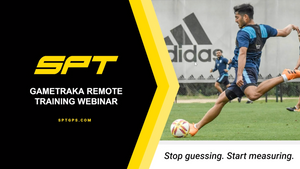 While the world practices responsible social distancing and we all do our bit to ensure that our athletes continue to train as best they can; it's a great time to focus on setting up and refining workflows to facilitate athlete training remotely.
Hosted by Sport Scientist Ben Sharpe, this webinar shows how SPT's GameTraka can be used to conduct effective remote training processes, including data collection, reporting, information sharing, and coach-athlete communication.
Click here for any questions you may have regarding remote training or the SPT Athlete GPS System.